Cotton Short Kaftan (Sheer)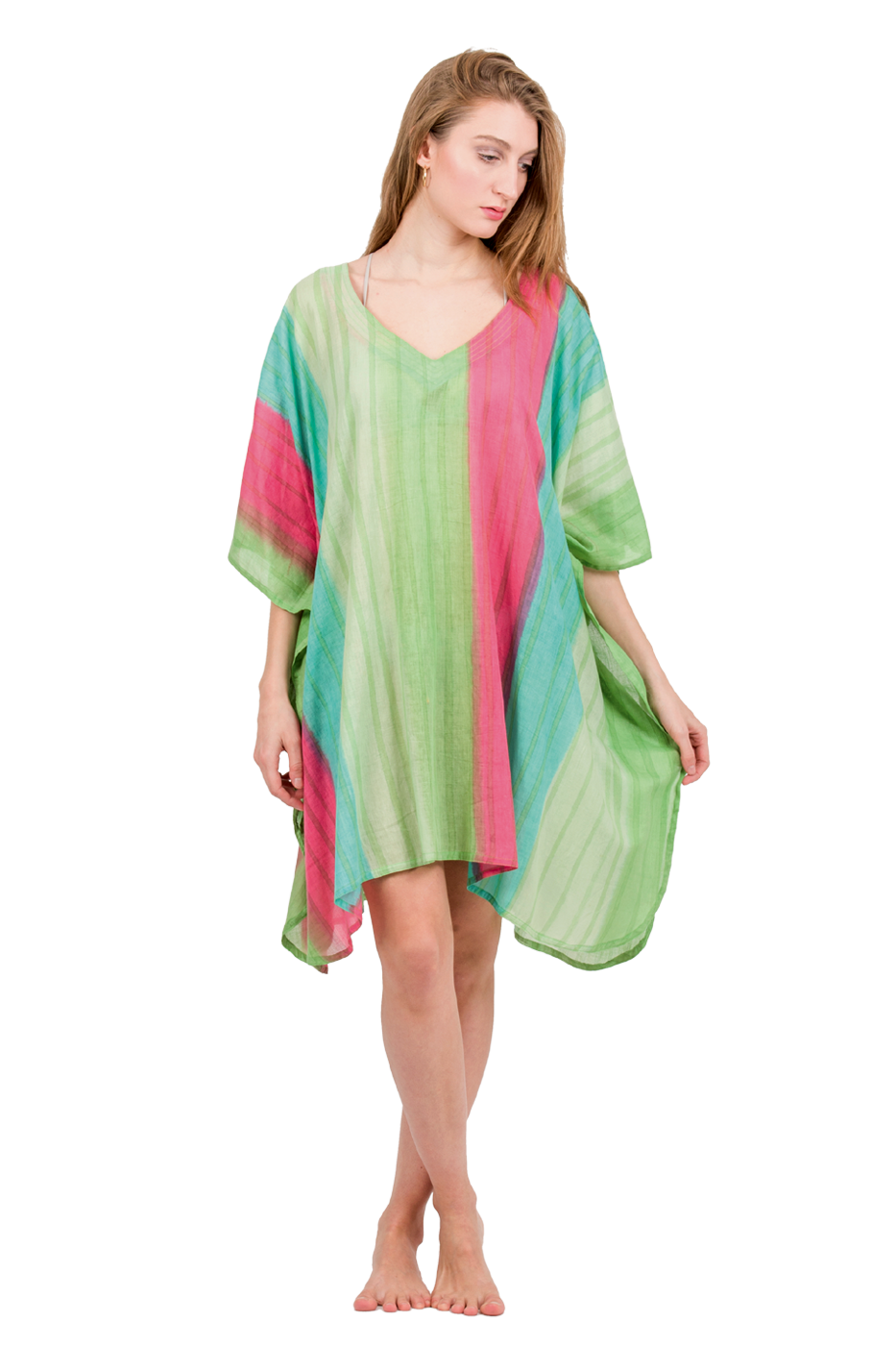 Designer: rima-beach-wear
Don't leave out comfort for style with this 100% cotton kaftan.
- A one size fits most kaftan ready to be thrown over your bathing suit.
- Sheer see-through cotton material perfect for the beach or the poolside.
- Part of the Rima Greek Collection
- Packs easily with minimal weight
- 100% Cotton
Size: (in inches)
Bust: 30'' to 55"
Waist: 30'' to 55''
Hips: 30'' to 55''
Length in Inches:  (Top to Bottom) :  35"